Experts in rental apartments in Madrid
EXPERTS IN RENTAL APARTMENTS IN MADRID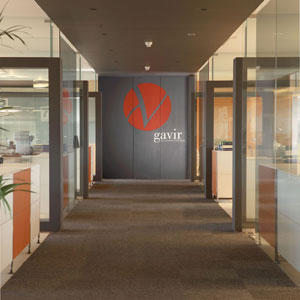 For more than 20 years, Gavirental has renovated buildings in central Madrid, always seeking new solutions for creating spaces.
We own more than 25 new and/or renovated buildings, so we can provide a large variety of apartments in terms of types and locations.
You can choose from more than 200 apartments, flats and lofts for rent in central Madrid; Gavirental owns all of them and built, furnished and decorated them.
Our apartments for rent say a lot about us. Each apartment has an exclusive design and its own style. Our purpose and our distinguishing features are our concern for light, spaces, decoration and materials; in short, we want to create delightful flats and apartments.
Our professional team is solely devoted to taking care of and maintaining the apartment buildings and meeting your needs during your stay so that you do not have to worry about anything.
The advantages of renting a Gavirental flat:
We own more than 200 apartments in central Madrid.
Direct rentals, without middle men or fees.
Excellent locations.
Complete buildings, suitable for groups and companies.
Customised services.
Fully equipped and furnished apartments.
Quality interior decoration and designer furniture.
Specialised in-house teams devoted solely to taking care of our buildings and our clients.
Apartments for rent for a medium and long stay.

    string(483) "SELECT `ofertas_portada`.*, `apartamentos`.*, `fotos_apartamentos`.*, `edificios`.`nombre` as nombre_edificio
FROM (`ofertas_portada`)
JOIN `apartamentos` ON `apartamentos`.`id_apartamento` = `ofertas_portada`.`id_apartamento`
LEFT OUTER JOIN `fotos_apartamentos` ON `fotos_apartamentos`.`id_apartamento` = `ofertas_portada`.`id_apartamento`
JOIN `edificios` ON `edificios`.`id_edificio` = `apartamentos`.`id_edificio`
WHERE `principal` =  'Si'
ORDER BY `ofertas_portada`.`order` asc"


Owners of
more than 200 apartments
in central Madrid

No agent fees
Direct rentals

To your needs
Rentals available

Quality and Design
All apartments
fully equipped and furnished
Experts in rental apartments in Madrid
Call center at your disposal
+34 91 411 91 92
Gavirental representative meets you on arrival. Check-in customized
Airport shuttle service, Parking facilities
and Cleaning service available
24 hrs Maintenance & Cleaning
service available
Book in advance. Special discounts for students. Call us!
Doña Urraca 1ºC
Bedrooms: 1
Size: 35m2
Location: Doña Urraca
Duran 5ºE
Bedrooms: 2
Size: 80m2
Location: Conde de Romanones 1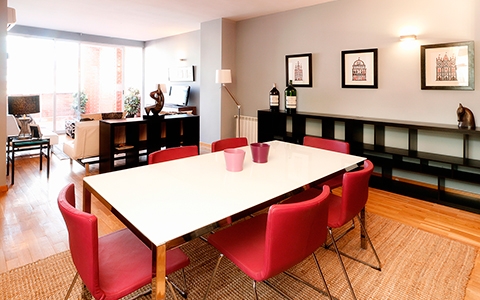 Limited offers according to availability
*Non acumulative discount