How to book your apartment in Madrid
How to book your apartment in Madrid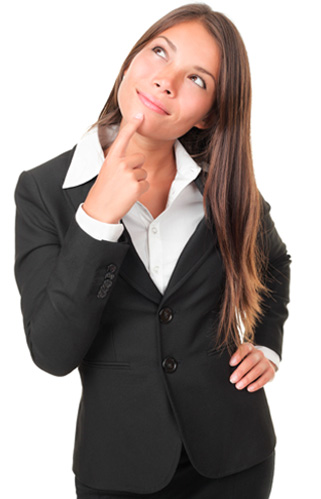 Check Availability
Choose the apartment you want to book and then check the calendar to see if it is available for your dates. The system will show you the total price and open an online booking form.

Fill out the booking form
Fill out the booking form with your personal details.
Gavirental reserves the right to charge the first-night stay depending on the occupancy level at any given time. Please contact us if you have any doubts.
You can also call us during office hours and we will take down your details by telephone. If you send us your details, all the information will be transferred to a back-up server to guarantee your data privacy.

Booking confirmation
Once we receive your details, we will email you your booking confirmation, together with information about the arrival and departure dates and our accommodation rules.
Please read the "Terms and Conditions of Use" carefully since they contain the booking rules, payment methods, confirmations, cancelations and other aspects about your stay in our apartments.
Terms and conditions
For monthly rentals
- The price includes:

Condominium owners' charges
Taxes

- The price does not include:

Utility expenses (water, electricity, gas and Internet).

- Guarantee deposit:

up to 3 months: one month's deposit plus the instalment for the month in question
3-6 months: two months' deposit plus the instalment for the month in question
more than 6 months: two months' deposit, the instalment for the month in question plus a 3-month bank guarantee (*)
(*) This can be replaced by a company guarantee or a personal endorsement.
Frequently Asked Questions
How do I make and pay for a booking?
Please read and follow the instructions stated in the section on "How to book".
Do I have to pay a guarantee deposit when I receive the apartment?
Yes. The guarantee deposit ranges from €200 to €1,000, depending on the number of nights and the apartment. It must be paid when arriving at the apartment and it will be returned when the client leaves it, provided that the apartment is in the same conditions as found on arrival.
What happens if I break something?
If you break something, please inform Gavirental so that we can replace it. The repair cost will be paid out of the guarantee deposit.
What are the arrival and departure times?
Arrivals are between 15:00 hours and 21:30 hours. Departures are before 12:00 hours. If you arrive or leave at other times than those stipulated, please inform us so that we can provide a better solution.
How do I get the keys?
Upon your arrival, a Gavirental representative will be waiting for you, and will give you the keys and show you the facilities. Please email us with your estimated time of arrival. Once you are in Madrid, please call the number stated in our email so that we can reconfirm your arrival time.
Is it safe to drink the tap water?
Yes, it is safe to drink the tap water, although its composition may seem salty to some clients, so we recommend them to buy mineral water at the supermarket.
What type of power supply is used in Spain?
The power supply is 220v. The devices not acquired in Europe will need an adaptor.
How can I ask for help or information?
For any type of help or information, you can contact our representative during office hours. For any type of emergencies outside office hours, please call +34 650 441 492.

    string(483) "SELECT `ofertas_portada`.*, `apartamentos`.*, `fotos_apartamentos`.*, `edificios`.`nombre` as nombre_edificio
FROM (`ofertas_portada`)
JOIN `apartamentos` ON `apartamentos`.`id_apartamento` = `ofertas_portada`.`id_apartamento`
LEFT OUTER JOIN `fotos_apartamentos` ON `fotos_apartamentos`.`id_apartamento` = `ofertas_portada`.`id_apartamento`
JOIN `edificios` ON `edificios`.`id_edificio` = `apartamentos`.`id_edificio`
WHERE `principal` =  'Si'
ORDER BY `ofertas_portada`.`order` asc"


Owners of
more than 200 apartments
in central Madrid

No agent fees
Direct rentals

To your needs
Rentals available

Quality and Design
All apartments
fully equipped and furnished
Experts in rental apartments in Madrid
Call center at your disposal
+34 91 411 91 92
Gavirental representative meets you on arrival. Check-in customized
Airport shuttle service, Parking facilities
and Cleaning service available
24 hrs Maintenance & Cleaning
service available
Book in advance. Special discounts for students. Call us!
Doña Urraca 1ºC
Bedrooms: 1
Size: 35m2
Location: Doña Urraca
Duran 5ºE
Bedrooms: 2
Size: 80m2
Location: Conde de Romanones 1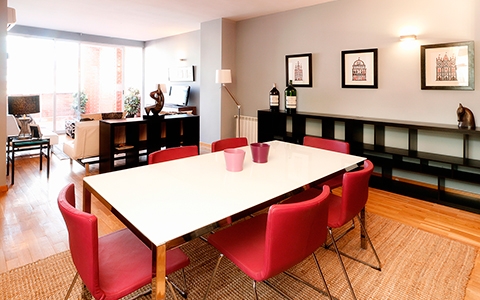 Limited offers according to availability
*Non acumulative discount